We are Here for all your Travel needs to Belgium !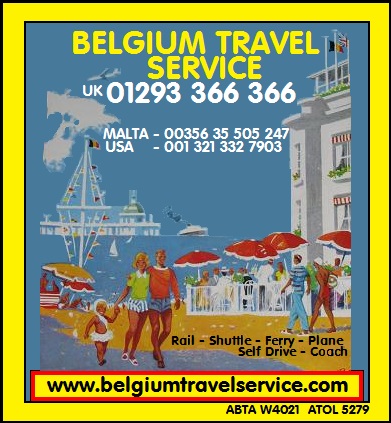 Hotels, Flights, Rail, Transfers, Car Hire, Ferries and Things to do.
How are you planning to get to Belgium ?
We offer Flights from many airports around the UK depending on which airport you are flying to in Belgium
Rail from London St Pancreas, Ebbsfleet and Ashford International. Additional local rail can be orgainised most International journeys are by Eurostar
Coach using Eurolines and National Express as well as selected coach packages from various operators..
Self-drive by Ferry (various options) or Le Shuttle and even packages including hire car .



We can also offer alternate options from other non UK starting points or as add on to Cruises.

www.belgiumtravelservices.com / www.belgiumtravelservice.co.uk / www.belgiumtravelservices.co.uk