We are here for all your Travel needs to Belgium
4 days from
£249
per person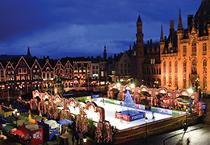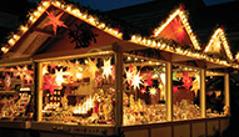 N.B. Please note that this itinerary was produced well in advance of the forthcoming holiday season and that all optional activity prices and excursion content were correct at that time but could have been subject to change in the meantime. We reserve the right to make any changes necessary without prior notification.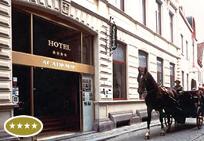 Hotel Academie , 4* Bruges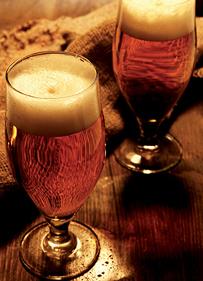 Bruges is one of the most beautiful towns in Europe

Bruges – often described as the 'Venice of the North' was untouched by the industrial revolution that ravaged other European cities in the 19th century. With its lacework of narrow cobbled streets, gabled houses and tree lined canals, together with the friendliness of the Flanders people, Bruges is one of the most beautiful towns in Europe. You can stroll through the old streets or take a delightful trip on the canals. Time seems to stand still in these unspoilt surroundings where lace makers work at their intricate craft. You can still watch the horse drawn carriages and taste the handmade chocolates.
DAY 1 - From your chosen joining point our feeder vehicle will take you to our designated interchange point where your holiday begins. After joining your holiday coach, we make our way to Dover for the short sea crossing to Calais. We then drive the short distance to Belgium and onto our hotel in Bruges for our 3 night stay with a welcome drink on arrival.
DAYS 2 & 3 - At leisure in Bruges.
Spend your weekend at leisure, browsing the Christmas market stalls, on the main square, forming a ring around an open-air ice rink. Soak up the festive spirit then explore the city at leisure During your stay you make like to join our optional excursions available. Please note we have amended the itinerary to include the excursion to Ostend for shopping.
Ostend
A half day excursion to explore Ostend open-air skating rink built around the main square. Ostend offers a fantastic choice for Christmas shopping, many shops & boutiques.
OPTIONAL EXCURSION
Ghent Christmas Market:
Join us for a visit to Ghent Christmas Market, set on St. Baafsplein, to enjoy the many lovely wooden chalet-style huts selling their Christmas wares, including decorations, candles, cards and other handicrafts. Ghent, with its marvellous cobbled streets and winding canals has much to offer as a city and especially at the Christmas Market.
Optional Bruges Walking Tour & Canal Cruise:
Join our guided walking tour and canal cruise. All the major sights are closeby and a gentle stroll through level streets is the ideal way to appreciate this historic town. A network of canals plays an important part in Bruges today. The cruise allows you to see a very different aspect of the town.
LAST DAY - Late morning, we travel back through Belgium and France to Calais for our return to England
Included in the Price
Private coach travel from your local area.

Return ferry crossing from Dover to Calais
Three nights bed and breakfast accommodation (continental)
Excursions as per itinerary
Welcome Drink
Porterage Included

Services of a Tour Manager
4 days from
£249
per person
Hotel
4* Academie Hotel, Ostend
This 4 star Hotel is situated right in the historic "golden triangle" of Bruges. The hotel boasts a lovely winter garden and garden terrace as well as a lift, bar and easy access on foot to the city centre. All 82 en suite bedrooms offer satellite TV and hairdrier. Due to the historic nature of Bruges, the street is too narrow for coaches so you will be dropped off 50 yards from the hotel entrance.
Please note that NOT all Continental Hotels have tea and coffee making facilities in the bedrooms. Tea and Coffee are NOT always served after dinner, it is left to the discretion of each hotel.
Single Room Supplement : £115.00 per person
Coach from the UK
On many of our breaks you can take advantage of our convenient and FREE regional coach departures aboard our modern executive coaches from a town or city near you to the port of departure and onwards to your hotel.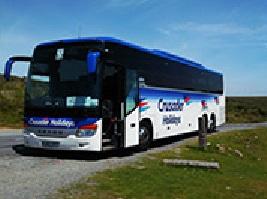 * Price may vary depending on availability at time of booking.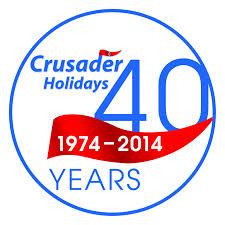 Belgium Christmas Markets,Christmas, towns and cities of Belgium,festivities, magical time of year, four beautiful cities, Christmas market, unique gifts for all the family,seasonal delights, Brussels Christmas Market,travel to Brussels,visit the Christmas market, ms serenity,cruise towards Antwerp, Bruges Christmas Market, Antwerp Christmas Market, Antwerp, join our excursion, visiting Bruges, Christmas Market,excellent choice of festive gifts, full day in Antwerp, take in the sights, city's own Christmas market, cruise towards Ghent, Ghent Christmas Market, city of Ghent, visit Ypres, Cloth Hall and Menin Gate, Christmas market in Ghent, cruising, Rotterdam, Amsterdam, UK, farewell to our Captain, travel to Amsterdam, Brussels, Amsterdam, Travel options, Coach via Dover, Hull, Newcastle, Eurostar from London St Pancras,
Ferry crossing at Dover, Hull or Newcastle, Overnight hotel in Dover or Ashford, Join at the Ship, 4 days from £349 per person,
Executive return coach travel, departure point near you, Return ferry crossing, Welcome drink, Captain's get-together, party night,
En suite cabin, accommodation, aboard the ms Serenity, Full board during your cruise, mid morning tea/coffee, Entertainment every night,your cruise,Visits to Brussels Christmas Market, Bruges Christmas Market, Antwerp Christmas Market, Ghent Christmas Market, Visit to Amsterdam, Services,experienced and friendly Cruise Director, Cruise Manager, Four Christmas markets,four days, exclusive gifts, friends and family,magical festive atmosphere, visit the pretty Belgian town of Ypres,
free time, explore the vibrant city, Amsterdam,Coach via Dover, coach via Hull or Newcastle, cruises, FREE regional coach departures, modern executive coaches, town or city near you,port of departure,meet the ship, Eurostar - Belgium Travel Service,
Eurostar from London St Pancras, Enjoy the benefits of rail travel, boarding at London St Pancras International, whisked effortlessly along by Eurostar, relax in your reserved seat, stretch your legs,buffet carriage, selected cruises,rail options,other cruises, it is our coach travel option, transfers to the ship are not included, certain cruises, Ferry Crossing - Belgium Travel Service, Ferry crossing at Newcastle, When you travel by coach or car, join a ferry at Hull,chosen cruise, cross over to Europe, coach will take you to meet the ship, embarkation point, cruise itinerary, Hull and Newcastle crossing,overnight, adding 2 days to the cruise duration, Hotel Overnight Pre Cruise - Belgium Travel Service,
Overnight hotel in Ashford, Travel at your own pace, in the comfort stay overnight at Ashford, accommodation close to the port, collected/returned by coach. Prices from £49.50 per person per night,bed and breakfast,includes parking for one vehicle for the duration of your cruise, Join at Ship - Belgium Travel Service, Join at the Ship, make your own way to and from the ship, booking your flight/ferry or train tickets independently, a reduction applies,joining instructions, map, ship is berthed, boarding time, Excursions,
holiday experience, range of optional and included excursions, discover the history,ports of call, experience the tradition of local regions, explore further afield,perfect complement, your cruise itinerary, subject to availability,recommend you book early, Bruges Christmas Market - Belgium Travel Service, - Brugges Christmas Market, sparkling canals,cobbled streets, Bruges,more magical in the run up to Christmas, festivities, Market Square,heart of the activity,large ice rink,fabulous market, buy all manner of gifts, Bruges is also renowned for its chocolate shops, fantastic window displays,festive atmosphere, Ypres - Belgium Travel Service, Ypres,Walk around Ypres, leper, Flemish inhabitants, pretty town , virtually destroyed, the First World War, Architectural gems, the Cloth Hall,St Martin's Cathedral,former glory,the Menin Gate, Memorial to the Missing, Departure 15 December, Coach, 6 Days,
From £499.00 per person , Ferry / Join at Port, 16 December,
Eurostar, 4 Days , From £549.00 per person, Join at Ship *,
From £349.00 per person *, Air - Fly from UK*, 4 Days * , Price will vary, depending on availability, time of booking, arrange from various airports, around UK, offer ,choice of Airlines, offer additional nights, pre/ or post cruise, transfers between Ship and Hotel , ship and airport or coach/ rail station, cruise and stay, rivercruiseline, rivercruiseline.com, diamond holidays, c2c cruises, c2ccruises.com, cruisemaker.net, coachholidaytravel.com, railholidaytravel.com

www.belgiumtravelservices.com / www.belgiumtravelservice.co.uk / www.belgiumtravelservices.co.uk / www.belgiantravel.co.uk /www.accessibleflanders.co.uk