We are here for all your Travel needs to Belgium
Florimundi Orchid Show & Brussels
4 days from
£249
per person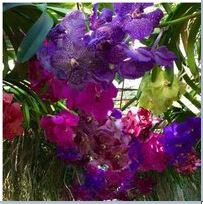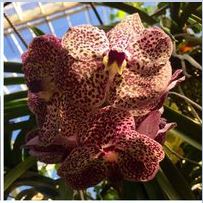 Note that there may be small differences between our general Itinerary for this break and a specific departure.
Discover a paradise of tropical scent and colour this November during a visit to one of the largest botanical gardens in the world. The annual Flormundi orchid show held in the Plant Palace of the Botanic Garden Belgium is a little-known gem among British garden enthusiasts; but with over 25,000 visitors last year alone, the word is spreading about this amazing event and this is your chance to be there. The building itself is an incredible spectacle, with 13 interconnecting glasshouses that represent a different region of the world and house around 18,000 different plant species. And with the addition of hundreds of elegant and fascinating orchids, along with many other exotic flowers, you will be whisked along on magical horticultural adventure.
Itinerary
Day 1: UK – Belgium
Your holiday begins when you board our private coach for the journey to Dover. We then take the ferry to Calais and continue to our hotel in Belgium.
Day 2: Florimundi
This morning we travel to the National Botanic Garden of Belgium (Meise) on the outskirts of Brussels for the annual Florimundi event held in the Plant Palace. This spectacular building is made up of 13 interconnecting glasshouses, 11 of which replicate the climate of a different region of the world, including South America, Australia, South Africa and the Mediterranean. Together, there are around 18,000 plant species, and at this time of year there is an equally impressive number of brightly coloured orchids to admire. Other highlights include Evolution House, which takes you on a journey through 500 million years of plant evolution, and Mabundu, which celebrates edible tropical fruit and demonstrates their influence on our daily lives. In the afternoon we head into Brussels for our included visit to the Atomium. This is the unmistakable symbol of the city and a unique feat in the history of architecture, shaped on the model of an elementary iron crystal enlarged 165 billion times. You can walk through the tubes and spheres which house various exhibitions and offer spectacular views across Brussels.
Day 3: Brussels
Enjoy a full day at leisure in Brussels, a surprising capital city which is compact and easy to get around. Grand Place is the bustling heart and an attraction in its own right, with a stunning and eclectic mix of buildings adorned with gilded statues, which testify to the city's rich history. So beautiful is this cobblestone square that it is listed as a Unesco world heritage site. Other highlights include the gothic cathedral, the Royal Palace and Manneken Pis, the infamous statue which serves as a symbol of the spirit and humour of the city. Brussels is also an upcoming destination for style, art and design, so there are plenty of shops and galleries to browse, along with plenty of choice for food – you could even treat yourself to a meal in a famous restaurant such as Léon de Bruxelles, renowned for its moules frites. Please note: places are given as suggestions only, no entrance fees are included.
Day 4: Belgium – UK
We check out of our hotel after breakfast and set off on the return journey to the UK.
Included in the Price
Private coach travel from your local area.

Return ferry crossing from Dover to Calais
Three nights bed and breakfast accommodation (continental)
Entrance to Florimundi at the Plant Palace, Botanic Gardens
Entrance to the Atomium, Brussels
Free time in Brussels

Services of a Tour Manager
4 days from
£249
per person
Hotel
3* Standard Belgium
Board Basis : Bed & Continental Breakfast
Single Room Supplement : £45.00 per person
Coach from the UK
On many of our breaks you can take advantage of our convenient and FREE regional coach departures aboard our modern executive coaches from a town or city near you to the port of departure and onwards to your hotel.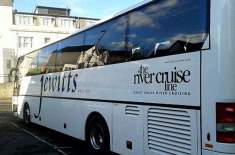 * Price may vary depending on availability at time of booking.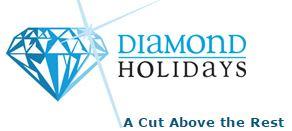 Belgium Christmas Markets,Christmas, towns and cities of Belgium,festivities, magical time of year, four beautiful cities, Christmas market, unique gifts for all the family,seasonal delights, Brussels Christmas Market,travel to Brussels,visit the Christmas market, ms serenity,cruise towards Antwerp, Bruges Christmas Market, Antwerp Christmas Market, Antwerp, join our excursion, visiting Bruges, Christmas Market,excellent choice of festive gifts, full day in Antwerp, take in the sights, city's own Christmas market, cruise towards Ghent, Ghent Christmas Market, city of Ghent, visit Ypres, Cloth Hall and Menin Gate, Christmas market in Ghent, cruising, Rotterdam, Amsterdam, UK, farewell to our Captain, travel to Amsterdam, Brussels, Amsterdam, Travel options, Coach via Dover, Hull, Newcastle, Eurostar from London St Pancras,
Ferry crossing at Dover, Hull or Newcastle, Overnight hotel in Dover or Ashford, Join at the Ship, 4 days from £349 per person,
Executive return coach travel, departure point near you, Return ferry crossing, Welcome drink, Captain's get-together, party night,
En suite cabin, accommodation, aboard the ms Serenity, Full board during your cruise, mid morning tea/coffee, Entertainment every night,your cruise,Visits to Brussels Christmas Market, Bruges Christmas Market, Antwerp Christmas Market, Ghent Christmas Market, Visit to Amsterdam, Services,experienced and friendly Cruise Director, Cruise Manager, Four Christmas markets,four days, exclusive gifts, friends and family,magical festive atmosphere, visit the pretty Belgian town of Ypres,
free time, explore the vibrant city, Amsterdam,Coach via Dover, coach via Hull or Newcastle, cruises, FREE regional coach departures, modern executive coaches, town or city near you,port of departure,meet the ship, Eurostar - Belgium Travel Service,
Eurostar from London St Pancras, Enjoy the benefits of rail travel, boarding at London St Pancras International, whisked effortlessly along by Eurostar, relax in your reserved seat, stretch your legs,buffet carriage, selected cruises,rail options,other cruises, it is our coach travel option, transfers to the ship are not included, certain cruises, Ferry Crossing - Belgium Travel Service, Ferry crossing at Newcastle, When you travel by coach or car, join a ferry at Hull,chosen cruise, cross over to Europe, coach will take you to meet the ship, embarkation point, cruise itinerary, Hull and Newcastle crossing,overnight, adding 2 days to the cruise duration, Hotel Overnight Pre Cruise - Belgium Travel Service,
Overnight hotel in Ashford, Travel at your own pace, in the comfort stay overnight at Ashford, accommodation close to the port, collected/returned by coach. Prices from £49.50 per person per night,bed and breakfast,includes parking for one vehicle for the duration of your cruise, Join at Ship - Belgium Travel Service, Join at the Ship, make your own way to and from the ship, booking your flight/ferry or train tickets independently, a reduction applies,joining instructions, map, ship is berthed, boarding time, Excursions,
holiday experience, range of optional and included excursions, discover the history,ports of call, experience the tradition of local regions, explore further afield,perfect complement, your cruise itinerary, subject to availability,recommend you book early, Bruges Christmas Market - Belgium Travel Service, - Brugges Christmas Market, sparkling canals,cobbled streets, Bruges,more magical in the run up to Christmas, festivities, Market Square,heart of the activity,large ice rink,fabulous market, buy all manner of gifts, Bruges is also renowned for its chocolate shops, fantastic window displays,festive atmosphere, Ypres - Belgium Travel Service, Ypres,Walk around Ypres, leper, Flemish inhabitants, pretty town , virtually destroyed, the First World War, Architectural gems, the Cloth Hall,St Martin's Cathedral,former glory,the Menin Gate, Memorial to the Missing, Departure 15 December, Coach, 6 Days,
From £499.00 per person , Ferry / Join at Port, 16 December,
Eurostar, 4 Days , From £549.00 per person, Join at Ship *,
From £349.00 per person *, Air - Fly from UK*, 4 Days * , Price will vary, depending on availability, time of booking, arrange from various airports, around UK, offer ,choice of Airlines, offer additional nights, pre/ or post cruise, transfers between Ship and Hotel , ship and airport or coach/ rail station, cruise and stay, rivercruiseline, rivercruiseline.com, diamond holidays, c2c cruises, c2ccruises.com, cruisemaker.net, coachholidaytravel.com, railholidaytravel.com

www.belgiumtravelservices.com / www.belgiumtravelservice.co.uk / www.belgiumtravelservices.co.uk / www.belgiantravel.co.uk /www.accessibleflanders.co.uk